Ontario Tech University among North American post-secondary leaders for sustainability-focused practices
Ontario Tech rises again in the Sustainable Campus Index rankings
September 26, 2022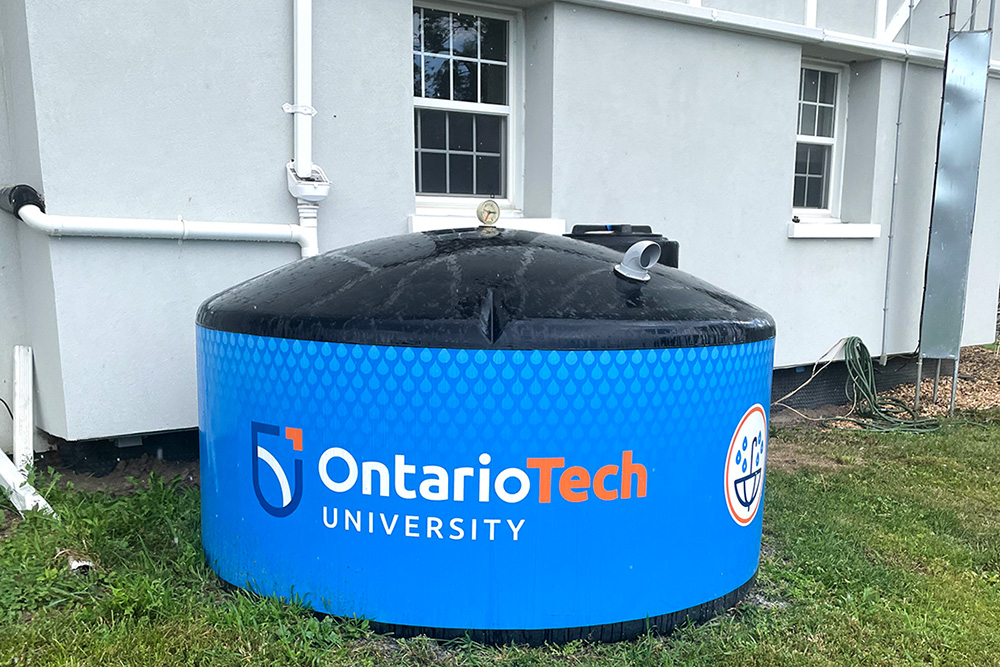 Throughout Ontario Tech University's first 20 years, one of its indisputable key traditions and legacies is its internationally recognized commitment to sustainability, all managed under the scope of its Office of Campus Infrastructure and Sustainability (OCIS).
On a wide range of metrics, including energy consumption, water usage, waste management, recycling, transportation, campus engagement and more, the OCIS Go Green program has long championed a powerful reputation for campuswide environmental responsibility.
In the latest rankings report from the Philadelphia-based Association for the Advancement of Sustainability in Higher Education (AASHE), released in early September, Ontario Tech has not only retained its Gold rating from AASHE's Sustainability Tracking, Assessment and Rating System (STARS), but has also jumped two places over last year on the Top-10 list as a Top-Performing Master's Institution (universities in this category are defined as conferring at least 50 master's degrees annually, but fewer than 20 doctoral degrees). In this grouping, Ontario Tech now ranks an impressive No. 7 in all of North America.
The 2022 AASHE Sustainable Campus Index (SCI) is a voluntary framework used by universities and colleges to measure, report and strengthen their contributions to sustainability. The index recognizes top-performing North American universities and colleges in 17 distinct impact areas.
Further Top 10 subcategory SCI rankings for Ontario Tech
In addition to the prestigious Gold SCI rating in the SCI and the No. 7 placing as a Master's Institution, Ontario Tech also ranked No. 3 in the category of Purchasing, for choosing environmentally and socially preferable commodity-specific products (electronics, cleaning, paper), and supporting companies with strong commitments to sustainability. It also placed No. 10 in the Campus Engagement category, for co-curricular activities that allow students, faculty and staff to deepen and apply their understandings of sustainability principles through such initiatives as orientations, outreach materials and campaigns.
Selected links to related Ontario Tech news stories
Quote
"Ontario Tech is exceptionally proud of its campus sustainability initiatives and how these programs have helped shape the university's evolving legacy. This index confirms how Ontario Tech is walking the walk as one of North America's leaders in environmental responsibility, and how the outstanding support from the entire campus community continues to reinforce our collective commitment to the highest standards possible for sustainability."
-Ken Bright, Director, Office of Campus Infrastructure and Sustainability, Ontario Tech University
Media contact
Bryan Oliver
Communications and Marketing
Ontario Tech University
289.928.3653
bryan.oliver@ontariotechu.ca