Ontario Tech celebrates National STEM/STEAM Day on November 8
University highlights research, partnership and student achievements in the areas of science, technology, engineering, the arts and math
November 8, 2021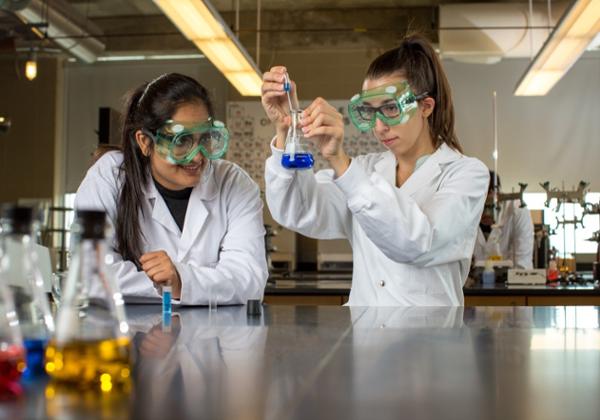 November 8 is National STEM/STEAM Day, which recognizes the important role science, technology, engineering, and math (STEM), together with the arts (STEAM), play in our daily lives. 
On this day, Ontario Tech celebrates the significant work and influence of its researchers who advance knowledge in STEM/STEAM fields and provide real-world solutions for the challenges of today and tomorrow.
In today's rapidly changing world, employees need a wide array of foundational STEM/STEAM skills to meet the demands of the job market. Through participation in the university's experiential learning opportunities and specialized labs and facilities, Ontario Tech students are well-equipped to succeed in the workplace and become the change-makers of the future.
The university's research, partnerships and student-success stories highlight how social and ethical applications of STEM/STEAM-related innovation and research improve the lives of humans and the planet by:
Ontario Tech initiatives to increase science literacy and participation in STEM/STEAM:
Women for STEM programs
Community outreach programs